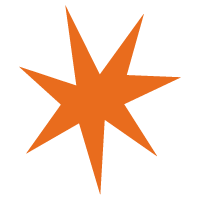 My name is Tasha Levytska, I'm an artist and illustrator based in Kyiv. I was working as an illustrator for eight years. And in 2020 I successfully had reached the point of burnout. To cheer me up I've started to make ceramic objects and I loved it. Now I'm recovering, making ceramic heads and frame-by-frame animations.
Selected Commissions/Publications/Featured:
 Tidsskriftet, People in Need,
Künstler Künstlerin,
 Zaborona, Shameless, Beetroot, Culture Trip, Update, Pictoplasma magazine, BallPit Mag, Everyday Monkey, Chytomo.
2020-2021 - Volunteer Illustrator at
African Development Choices
Selected Exhibitions and Events: 
2021 - Eyes on Ukraine, group exhibition at Graphic Days, Torino
2021 - 
The International Book Arsenal Festival,
group exhibition at
Mystetskiy Arsenal, Kyiv
2021 - Lustr on Tour, group exhibition at 
Galerie Moving Station, Plzeň​​​​​​​
2021 - Spring Auction, Weserhalle, Berlin
2021- "All here", group exhibition at Green Theatre, Odesa
2020 - selected participant at Lustr Festival, Lustr Art Gallery, Prague
2020 - "Home reading", group exhibition at Green Theatre, Odesa
2019 - "5x5", group exhibition at Pictoric club, Kyiv
2018 - "Badminton", one-day solo exhibition, ArtSereda in Izone, Kyiv
2018 - 
Selected Participant at Ecuador Poster Bienal, Quito
2018 - "Readers", solo exhibition at Art Barbakan, Kyiv
2017 - "The Room", group exhibition at Mystetskiy Arsenal, Kyiv
​​​​​​​