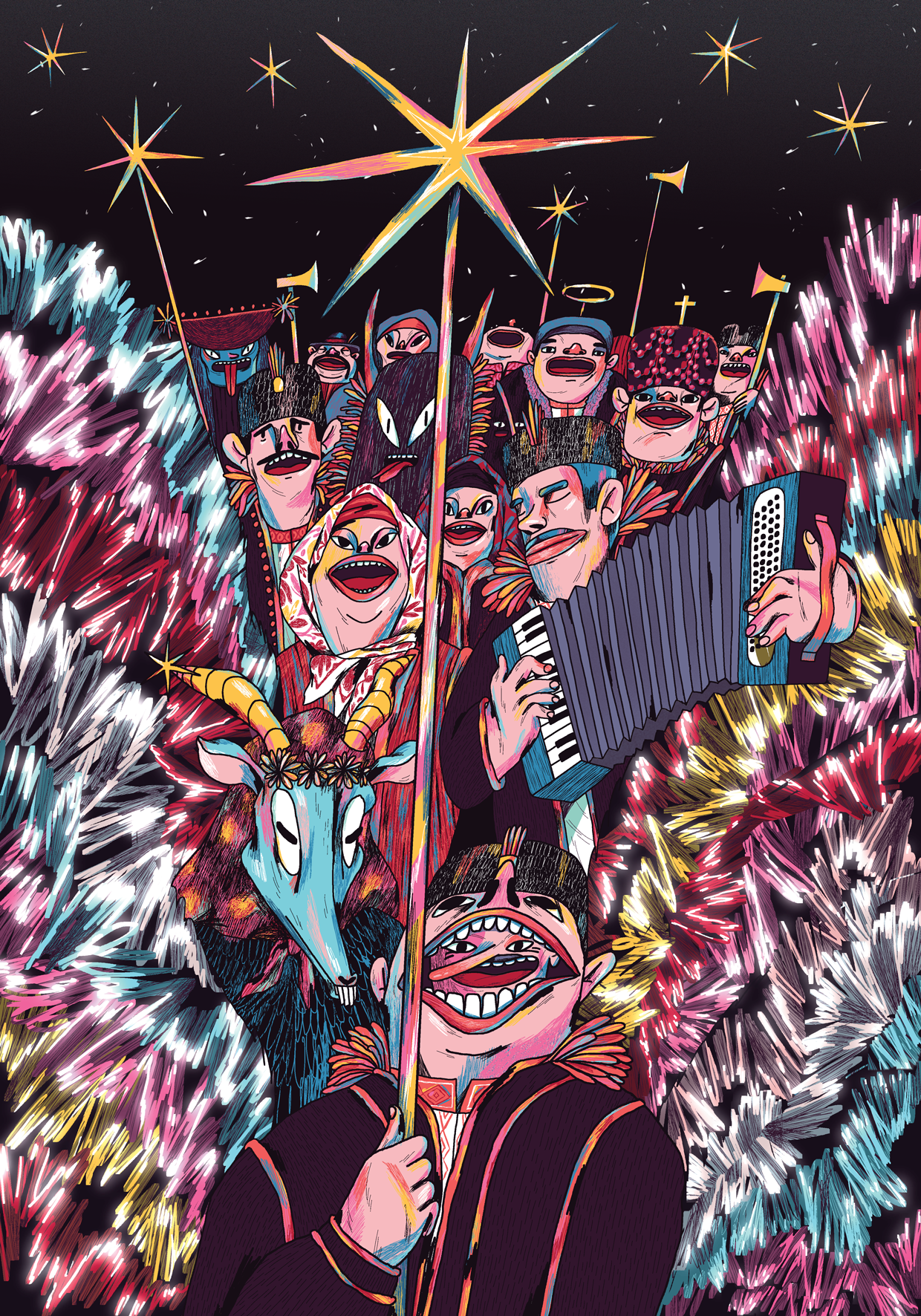 Illustration about Rizdvo for Yellow and Blue project by Pictoric.

Yellow & Blue is a new look at Ukraine, at our cultural and tourist attractions, social phenomena and historical events. On posters and illustrations you will see post-Soviet suburbs, minibuses and crowded beaches, traditional musical instruments, the Carpathian Mountains and the Ukrainian steppes, as well as many landmarks where the history of different cultures intersects. The project has already been presented at exhibitions in Germany, Italy, Portugal, Poland, South Korea and Italy.

Traditional celebration of Christmas in Ukraine borrowed a lot from the pagan tradition. From time immemorial to the Winter spirits was offered Kutia, a ritual fasting dish, made of boiled wheat or barley, garnished with honey, nuts and uzvar. And in order to venerate the spirits of the deceased ancestors, the Didukh was set in the house's beautiful corner, a decorated sheaf of wheat, as a symbol of respect, and hope for a rich harvest and wealth.